Phil phillips - don't cry baby / stormy weather - Don t Cry Baby - Phil Phillips | Shazam
Hard to believe, but Bear Family's 2008 "Sea of Love" is the first CD compilation of Phil Phillips recordings -- a disservice to a singer responsible for one of the great slow dance singles of the rock & roll era, "Sea of Love." As rock & roll as that may be -- Robert Plant revived it for his post- Zeppelin oldies fantasia the Honeydrippers and had a hit with it too -- the silken sighs in its sound hint that Phillips was an uptown crooner, a suspicion borne out by this lengthy compilation. Phillips walked the fine, sometimes imperceptible, line between uptown R&B and stiff, starched pop, always easing into a song, never attacking it. Unlike some '50s crooners, he wasn't hammy, he was friendly, and that goes a long way when the material gets syrupy or corny, as it often did during the course of his Khoury/Mercury recordings, chronicled here in their entirety, complete with nine unreleased tracks (two being alternates of "Don't Leave Me" and "Stormy Weather"). Sometimes, he was undone by the sheer inanity of the material -- neither Sinatra or Sam Cooke could have given a trifle like "I Love to Love You" or the cutesy bop "Sweet Affection" a shred of listenability -- but he often kept his dignity even at moments like this. Phillips was at his best when the arrangements weren't quite so straitjacketed: of course, there's "Sea of Love" which struck the perfect balance between pop and R&B, but he comes close to that same feel on "Don't Cry Baby." "Nobody Knows and Nobody Cares" has a good rolling gait, there's a nice, light lazy version of "Stormy Weather," "Yes I'll Get By" is good-natured pop-R&B, "Don't Leave Me" is a sweet, skipping heartbroken plea, and he does a good version of "Unchained Melody" that's strikingly stripped-down compared to the rest of his work, veering close to doo wop. Apart from that, the selections on Sea of Love can get a little syrupy, but Phillips ' voice is always winning and, for certain tastes, the oversized strings, harmonies, and soft melodies are all enjoyable even if they're admittedly generic. At the very least, it's good to have his work finally documented on a collection as generous and well-produced as this.
Phillips started playing music, particularly the guitar, [14] when he was 14. He was mentored by his long-time friend and brother-in-law, Benjamin Neil, whom he credits for piquing his interest in music. [15] In 2009, he formed the Phillip Phillips Band with Neil and another brother-in-law, Todd Urick, and performed in various local venues and events. [16] He won a local singing competition, "Albany Star," in 2010. [17]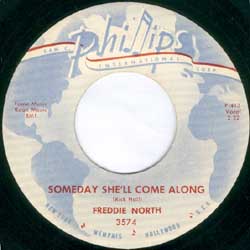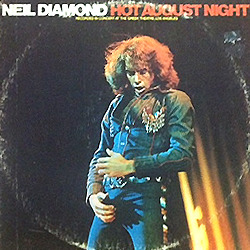 on.picturewatches.info